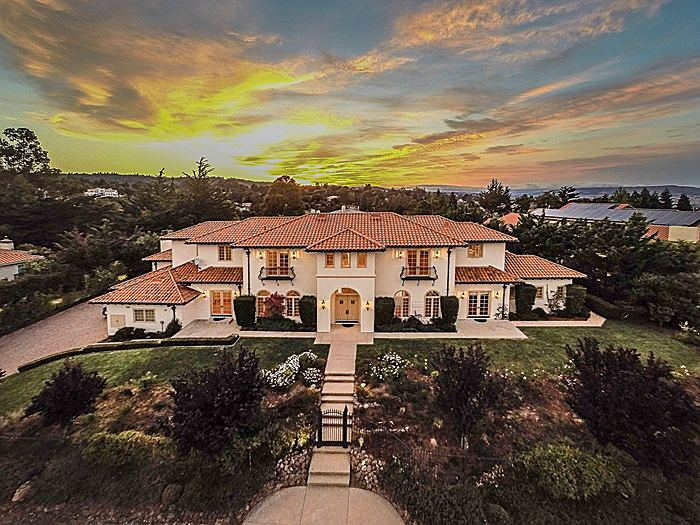 MEDITERRANEAN ESTATE WITH BAY VIEWS
2456 BUTTERNUT DR.
HILLSBOROUGH, CA 94010



Features
Lot size 34,080 sq. ft.
Home 7,095 sq. ft.
3-car garage
5 elegant bedrooms (including 2 master suites)
6.5 bathrooms
Cherry wood library
6 fireplaces
Gourmet kitchen
Butler's pantry
Luxurious living room
Home must be rented for one year.
Rent: $19,888/mo.
Price of home after one year: $8,390,000